RLDatix Acquires Verge Health
To Dramatically Accelerate Proactive Risk Mitigation in Healthcare
Press Release

"With this acquisition, RLDatix brings together the four key pillars of Governance, Risk, and Compliance for healthcare under one roof: Safety, Compliance, Provider Management, and Strategic Advisory Services. By elevating conversations about safety and risk to the enterprise level, RLDatix helps leaders make the systemic and cultural changes necessary to achieve true harm reduction in a way that will transform the delivery of care."
- Jeff Surges,
CEO, RLDatix
Key Acquisition Highlights

Joins two of the most recognized leaders in Governance, Risk, and Compliance (GRC) in the healthcare market.





For the first time, brings the four key pillars of Governance, Risk, and Compliance under one roof: Safety, Compliance, Provider Credentialing, and Strategic Advisory Services.




Accelerates RLDatix's Applied Safety Intelligence™ framework – shifting patient safety from reactive risk management to proactive prevention.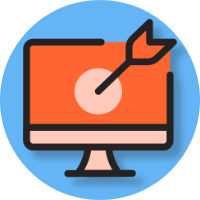 Allows RLDatix to help health systems see risk and compliance issues at the enterprise level, breaking down silos to create a complete picture of operations on the ground.




Enables RLDatix to offer a recognized best-in-class provider credentialing solution.






After a brief transition period, the Verge Health brand will fully roll into RLDatix. The go-forward name of the company is RLDatix.





"Healthcare professionals also must feel empowered to report adverse events, and they will only do so if they're confident that their employer has a plan in place for addressing workplace violence. RLDatix represents a dramatic acceleration in Applied Safety Intelligence, moving healthcare from a reactive approach to risk management to one rooted in safety and prevention for everyone – patients and staff alike. "
- Inge Garrison,
Chief Clinical Officer and VP of Strategic Advisory Services,
Verge Health
Our Offering
The Applied Safety Intelligence™ (ASI) framework is a critical component of GRC that enables stakeholders across the enterprise to have immediate access to a single source of truth, raising awareness of performance opportunities and interventions needed to mitigate risk and the severity of harm. The ASI framework integrates data across silos, increasing visibility, and helping organizations shift from a reactive approach towards proactive risk mitigation and prevention. RLDatix is the only provider that unifies the three key pillars of Governance, Risk, and Compliance on one safety centric platform, empowering organizations to make the systemic and cultural changes necessary to achieve zero harm.
GOVERNANCE
Provider Management

Peer Review

Credentialing

Privileging
Contract Management

Contract Management

Revenue Management
Workforce Management


RISK
Safety Management

Event Reporting

Event Analysis

Safety Huddles
Patient Feedback

Feedback

Surveys
Risk Management

CANDOR

Claims

ERM

Analytics

Infection Prevention & Control
COMPLIANCE
Policies & Procedures Management

Policy Management

Regulatory Management
Regulatory Management

Compliance Rounding

Assessments
Instructions for Use
Frequently Asked Questions
Why has Verge Health joined RLDatix?

Verge Health brings a wealth of experience and expertise in compliance and credentialing and strengthens the key pillars of the Applied Safety Intelligence framework. In order to drive high reliability, the ASI framework removes departmental silos and coordinates processes across the enterprise, increasing visibility and eliminating the gaps in information across safety, compliance, and credentialing to help organizations foster a culture of zero harm.


As such, with the joining of Verge Health with the RLDatix family, we can now offer our 3500+ customer base, leading edge solutions in safety, compliance, provider management and strategic advisory services.

Who is the CEO of RLDatix?

Jeff Surges is the CEO of RLDatix. He has over 20 years of experience managing high-growth technology companies in healthcare IT. Throughout his career, Jeff has been a co-founder of a successful business in the hospital-care management and discharge-planning software sector, CEO of a high-growth public company, and an entrepreneur / investor in the emerging wellness & analytics space. Most recently, Jeff served as CEO of Connecture, a public company in the insurance enrollment sector that he took private during his tenure.




How is Verge Health's executive leadership supporting this acquisition?

Connie Moser, Chris Malanuk, Inge Garrison, Kenneth Slifer, and the entire Verge Health family, are excited about the opportunities that lie ahead and the integration of these companies as we continue to protect patients and mitigate risk.



When does the change take effect?

Verge Health has joined RLDatix effective immediately.



Are my contracts still valid?

Yes, your contracts are still valid and our relationship is "business as usual". As we approach any renewals, we will work closely with you to ensure that your contracts are smoothly transitioned to RLDatix.


Will the Converge Platform continue to be supported?

Yes, your current software will continue to be supported for the foreseeable future. As we begin integrating key features and capabilities from the Converge platform with the broader RLDatix roadmap, we will communicate a longer-term plan to ensure you will always be served with a market-leading solution. Sunsetting of any key features or modules will always be communicated timely and appropriately.



Who do I contact for support?

You will continue to work with the same teams/members you were working with before. We're excited to welcome their experience and expertise to the RLDatix team.





For now, email addresses and phone numbers remain unchanged. As this evolves, you have our commitment to communicate these changes to you so that there is no disruption in support.

Will the product change?

For the time being, you will continue to use your current product with the same reliability and support.





Over time, we will look to bring together the best of the Verge Health and RLDatix products so that we can serve the global community with a market-leading, integrated product that drives Applied Safety Intelligence.

What happens to my data? Who will be storing it? Where will it be stored?

To ensure there is no disruption of service, your data remains protected in the Converge Platform on AWS. As we come together, we will continue to ensure the same level of leading security and scalability you've experienced. We will communicate any changes as part of our broader product roadmap.



I'm in the middle of migrating from Verge to the RLDatix platform or vice versa, what happens now?

If your organization has made the decision to migrate from one product platform to the other and is in the middle of an implementation, we will honor our commitment to you and work closely with you on the optimal solution for your particular organization's needs.



I just had a demo from RLDatix and want to move to the RLDatix platform, what do I do?

Please continue working with your RLDatix contacts as your organization contemplates a platform shift. You have our commitment to work closely with you on the optimal solution for your particular organization's needs.



Where do I remit payment to going forward?

For now, this is "business as usual" and you can continue remitting payment as you have in the past. As this evolves, you have our commitment to communicate these changes to you so that there is no disruption.



I'm an existing RLDatix customer and I'm interested in the credentialing and compliance tools, and strategic advisory services or vice versa. Who do I contact?

We're excited to provide an expanded portfolio of offerings to further drive your journey to high reliability. If you're interested in learning more about the Converge platform or RLDatix solutions, please contact your current sales rep or account manager.



Will the Verge Health brand be going away?

After a brief transition period, Verge will fully roll into RLDatix. The go-forward name of the company is RLDatix.

About RLDatix
RLDatix is on a mission to change healthcare. We help organizations drive safer, more efficient care by providing governance, risk and compliance tools that drive overall improvement and safety. Our suite of cloud-based software helps organizations report on adverse events, reduce healthcare-acquired infections and ensure patient safety learnings are implemented across the continuum of care. With over 3,000 customers in 19 countries, RLDatix software protects hundreds of millions of patients around the world. For more information, visit rldatix.com.
About Verge Health
Since 2001, Verge Health has united safety and compliance with provider management to empower healthcare organizations to proactively protect and defend patients, caregivers, and facilities against errors, adverse events, and policy violations. We believe patients should be able to trust the doctors and staff responsible for their care, and that every healthcare organization should have the ability to derive the insights from their data necessary to provide high-quality service. That's why we developed the Converge Platform — the only Governance, Risk, and Compliance platform purpose-built for healthcare (GRCH) — giving administrators and executives enterprise-wide visibility for potential risks. Only Verge combines this integrated platform with 360-degree analytics and Strategic Advisory Services to help clients establish a culture that prioritizes "zero harm." Headquartered in Charleston, SC, Verge works with half a million users in more than 900 healthcare organizations and payers across the country, helping them protect their patients and bottom line. For more information, visit us at vergehealth.com and follow us on Twitter at @vergehealth.
Get in Touch
Submit the form below and a member of the RLDatix team will follow-up with you. Please send all press inquiries to Mike Etzinger at metzinger@rldatix.com.