PROVIDER CREDENTIALING, PRIVILEGING and PAYER ENROLLMENT
Efficient and comprehensive provider management – essential to your bottom line
Learn More
Integrate your approach to provider credentialing with software and s

ervices
Enable safe, quality patient care with our high-tech and high-touch credentialing, privileging and performance monitoring solution.
Extend your efforts with our dedicated team of credentialing experts. Create a full-service CVO model to efficiently aggregate tasks and standardize processes within your organization or across a complex enterprise without jeopardizing autonomy.
Drive attribution of credentialed providers across your safety and compliance reporting systems and share actionable data and risk profiles as a fundamental element of your credentialing and privileging program.
Support your HRO initiatives by streamlining workflows, enabling data connectivity and breaking down organizational silos.
How we help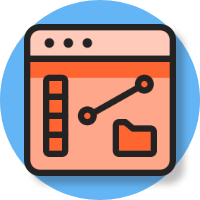 Remotely process provider credentialing and privileging quickly and effectively
Rely on an unmatched provider interface designed for user friendly experience and central data management across a variety of settings. Drive an accountability model for the review and evaluation of verified application reports by medical staff leadership, the Credentials Committee, MEC, and Governing Board with custom configured workflows; complete with evidence records and navigable flags to surface concerns.
Transition to a fully paperless credentialing process from application to committee approval
Advance your provider management model by combining software with embedded verification services in a paper-less and cloud-based design offering ease of access with unlimited user accounts to support both the credentialing process and use of the system, therefore strengthening broader provider data management initiatives.
NCQA certified CVO and software
Manage comprehensive up-to-date and mobile-friendly provider profiles that support delegated credentialing with payers or health system sponsored health plans with embedded NCQA certified CVO.
Eliminate siloed data to create provider risk profiles
Leverage the shared data model and a single instance of a provider record to seamlessly integrate with RLDatix safety and compliance solutions and capture data to support the presentation of Provider Risk Profiles.
Discover how you can use RLDatix to transform your organization