Modern Problems require Modern Solutions
Imagine the power of connecting evidence-based requirements from accreditors, equipment manufacturers and regulators to everyday processes and policies. With a combined view of quality and patient safety practices, RLDatix's Compliance Bundle integrates solutions that give you the power to maintain accreditation standards to provide better patient care.  The more solutions you combine, the more your care teams can act as a united unit, to provide improved collaborative care and better continuity.   
With the Compliance Bundle, it is simple to infuse compliance data into your safety culture to minimize risk and improve patient outcomes.  By ensuring policies reflect the most recent updates as standards and manufacturer guidelines change, your organization will unify standards and drive safer patient care.  Combine a set of proven software interventions to prepare for accreditation surveys and significantly improve patient outcomes.
Book a Demo
How we help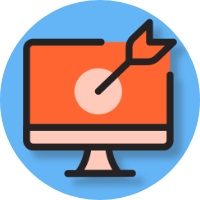 Deliver Safer Care
Go beyond continuous survey readiness and become patient ready by integrating multiple compliance solutions. Assess your quality of care, level of compliance and identify areas of vulnerability.
Transform Patient Safety
Mitigate risk, prevent healthcare-acquired infections and reduce the burden of regulatory compliance by streamlining and continuously improving provider, policy, equipment, and accreditation processes (rounding and assessments).
Data-Driven Compliance
Improve patient safety with organization-wide compliance insights providing leadership with key quality identifiers.
Go Beyond Survey Readiness
Streamline compliance operations by connecting policies with manufacturer documents, digital rounding, mock surveys, assessments, and evidence-based standards.