Shift from status quo to a strategic compliance program
You can't afford to wait any longer to make safety a priority. Become proactive vs reactive when we help you measure safety process and measure progress.
Shift your status quo from generic data collection to a strategic compliance program. Our flexible tools allow you to capture and audit relevant data, streamline document management and eliminate administrative burdens, all while focusing on patients and maximizing reimbursements.
By mitigating risk, preventing healthcare-acquired infections and reducing the burden of regulatory compliance by guiding you to streamline and continuously improve provider, policy and regulatory processes, we help you achieve a safer organization.


How we help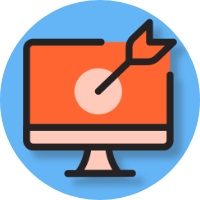 Monitor adherence to organizational policies, procedures and guidelines
Connect your assessments, rounding, policies, and manufacturer documents to ensure a safer organization
Protect your organization against fines and lost revenue
Proactively support safety initiatives by meeting accreditation, regulatory and certification requirements, including driving process improvement activities.
Improve performance and compliance and create operational efficiencies
Use reports and data to identify compliance gaps, measure efficiency and promote accountability. Then take action to reduce risks, improve outcomes and promote safety.
Stay in compliance
Keep your compliance documents up to date and avoid citations and reductions in Medicare reimbursements. Whether it is for CMS, TJC, CIHQ, DNV, AAAHC, or other accreditation and regulatory bodies, our tools make it easier than ever to stay in compliance.