Peer Support
Enhance Emotional Well-being: Unlock Insights and Maximize Impact with our Peer Support Software and Services
Learn More
Data-driven strategies to combat emotional exhaustion and enhance healthcare worker
well-being
Enhance efficiency by reducing connection time and ensuring no support requests go unnoticed with visual indicators and alert notifications.

Analyze data to demonstrate the effectiveness of your program and drive continuous improvement.

Make it easy to support a culture of safety by allowing staff to request support for themselves, or another colleague in need.
Optimize your peer support program effortlessly with our software. Manage peer supporters, assign managers and supporters based on location, and easily track support cases from submission to completion.

Secure, Confidential, and Cloud-Based: Privacy and Confidentiality – Safeguarded!
How Peer Support helps

Combat biases
Identify and address racial biases contributing to symptoms causing staff burnout. Peer Support programs create a nurturing environment where healthcare professionals can collaborate, learn from each other, and work towards breaking down biases and advocating for systemic change, ultimately leading to improved well-being and patient care.

Data-driven Insights for Empowered Care
Our peer support software empowers healthcare organizations to gather and analyze data that uncovers the critical factors affecting the staff morale. By understanding the specific pain points and addressing them proactively, your team can nurture a culture of well-being that resonates with patients a lasting positive impression.

Error Prevention Matters
Studies reveal a significant correlation between medical errors and mental health issues, with depression emerging as a major contributor. The well-being of healthcare professionals directly impacts patient outcomes, making it crucial to identify and intervene early to mitigate the potential for errors.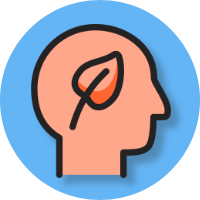 Staff wellness programs work
The well-being of healthcare professionals directly impacts patient care and organizational success. By prioritizing staff wellness, healthcare organizations cultivate a resilient, supported and empowered workforce, resulting in improved patient outcomes and increased staff satisfaction.

Efficient Management and Tracking
Managing your Peer Supporters as never been easier. RLDatix Peer Support software is an efficient tool to manage your support champions, track certifications, and balance case loads effortlessly. Empower your team to make a difference with streamlined operations at your fingertips.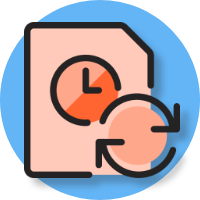 Lifelines in Reach: Minimize Connection Time
Support can't afford to wait. Peer Support software reduces the connection time between trained Peer Supporters and those in need, ensuring swift interactions and fostering a culture of immediate care and support.
Discover how you can use RLDatix to transform your Staff Wellness programs