RLDatix Acquires oneSOURCE
To Strengthen Enterprise Compliance and Accelerate Applied Safety Intelligence
Press Release

"Proper usage of medical equipment is a critical component of patient safety and compliance. With oneSOURCE, we are further catalyzing Applied Safety Intelligence – the move away from reactive risk management toward proactive prevention – while deepening our enterprise compliance capabilities that help our customers more effectively align with The Joint Commission and other global accreditors."
- Jeff Surges,
CEO, RLDatix
Key Acquisition Highlights

Brings together two complementary healthcare technology solutions that are leaders in their respective fields.





Further strengthens RLDatix's compliance offerings by directly connecting to Joint Commission accreditation.





Accelerates RLDatix's Applied Safety Intelligence™ framework – shifting patient safety from reactive risk management to proactive prevention.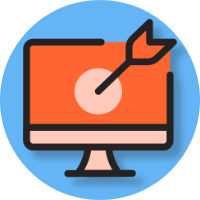 Allows RLDatix to bring more comprehensive product offerings to facilities outside of acute care.





Over time, enables RLDatix to directly tie medical device instructions for use (IFU) and safety alerts together.





oneSOURCE will continue to operate as its own independent brand.






"There is an abundance of research showing that medical device-related safety incidents are far more nuanced than a simple failure of equipment. The contextual use of a particular device as it relates to staffing, workflow, other devices and policies is critical when determining what truly led to a safety event or near miss. By bringing RLDatix's core incident reporting, investigation and policy management expertise together with the resources made available by oneSOURCE, we will help our clients connect historically disparate dots and drive efficient system improvement."
- Sachin Agrawal,
President of Data, Strategy and Corporate Development, RLDatix
Frequently Asked Questions
Who is the CEO of RLDatix?

Jeff Surges is the CEO of RLDatix. He has over 20 years of experience managing high-growth technology companies in healthcare IT. Throughout his career, Jeff has been a co-founder of a successful business in the hospital-care management and discharge-planning software sector, CEO of a high-growth public company, and an entrepreneur / investor in the emerging wellness & analytics space. Most recently, Jeff served as CEO of Connecture, a public company in the insurance enrollment sector that he took private during his tenure.



When does the change take effect?

oneSOURCE has joined RLDatix effective immediately.



Will the oneSOURCE brand be going away?

oneSource will continue to operate as a separate entity, under the oneSOURCE name, for the foreseeable future.



Are my contracts still valid?

Yes, there will be no changes to your contract.



Will my software continue to be supported?

Yes, your software will continue to be supported and will continue to see enhancements.


Who do I contact for support?

You will continue to work with the same team members you were working with before. We're excited to welcome their experience and expertise to the RLDatix team.
Email addresses and phone numbers are "business as usual". There will be no disruption in support.



Will services change?

No, your services will not change. We will continue to update and maintain our database products in the same manner you are accustomed to.



Where do I remit payment to going forward?

For now, this is "business as usual" and you can continue remitting payment as you have in the past.
As this changes, you have our commitment to communicate these changes to you so that there is no disruption.
About RLDatix
RLDatix is on a mission to change healthcare. We help organizations drive safer, more efficient care by providing governance, risk and compliance tools that drive overall improvement and safety. Our suite of cloud-based software helps organizations report on adverse events, reduce healthcare-acquired infections and ensure patient safety learnings are implemented across the continuum of care. With over 3,000 customers in 19 countries, RLDatix software protects hundreds of millions of patients around the world. For more information, visit rldatix.com.
About oneSOURCE
oneSOURCE is a leading healthcare management solution that enables facilities to stay in compliance 24/7 through its robust online platform equipped with the world's most updated IFUs (instructions for use) and PM (preventative maintenance) Service Manuals. Since 2009 oneSOURCE has become a reliable resource for top healthcare organizations such as Mayo Clinic, Sutter Health and HCA and currently dominates the US hospital market with more than 80 percent saturation. For additional information on oneSOURCE, visit onesourcedocs.com.
Get in Touch
Submit the form below and a member of the RLDatix team will follow-up with you.