Thank you for connecting at the Florida Society for Healthcare Risk Management conference.
Our focus has always been to build a purposeful software solution that meets the needs of your diverse healthcare teams.
See RLDatix in action

Promote safety improvements at every level
Drive organization-wide risk management
From the corporate level to departmental care teams, RLDatix's easy to use products help all members of an organization play an active role in their risk management efforts.
Increase financial benefits by reducing serious safety events
A retrospective capture of harmful events can result in hefty litigation and punitive damages. The RLDatix suite helps you move to a proactive approach, reducing preventable harm and, in many cases, avoid it altogether.
Improves processes with internal professional event analyses
The RLDatix platform reduces organizational siloes by allowing departments and providers to capture, analyze and collaborate on event data directly from the system.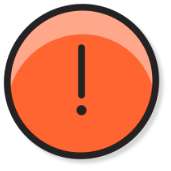 Icon to be deleted
Achieve High Reliability with streamlined patient safety software
Encourage incident reporting with intelligent form submission
Build workflows with flexible RCA and Peer Review
Efficiently manage your organization's policies and procedures
Explore the RL Suite
Move your focus from risk management to risk prevention
Analyze and understand where and how to intervene at different points in the system to extract insights and around key failure points and predictor of harm
Incorporate proven methodologies and best practices such as CANDOR to address patient harm and proactively offer support when an unintended harm event occurs
Align regulatory mandates and requirements to prevention strategies to mitigate risk and cost penalties around preventable medical harm
Discover Applied Safety Intelligence
Support a fair and accountable culture with the Communication and Optimal Resolution (CANDOR) toolkit
Train staff on how to effectively and compassionately resolve patient safety events
Build trust by using open and honest communication to deliver information when care doesn't go as planned
Positively impact ROI through measurable reduction in litigation costs and couple patient safety data with processes to optimize results
Support staff and care teams by delivering emotional first aid and implementing the "Care for the Caregiver" program
Learn More
Simplify your policy management workflow in the cloud
Maintain compliance by linking policies and procedures to standards and regulations directly from the system
Access, share and edit policies from one centralized system
Support continuous improvement in pursuit of zero harm with policies that are easy to access at the point of care
Discover PolicyStat
Build upon your risk management initiatives with these key resources

Connect with your RLDatix Sales Rep (GT to replace form below when needed)