Contract Management Processes Are Inherently Complex – But Your Software Solution Doesn't Need to Be
Learn More
Mitigate Reputational Risk & Enhance Revenue With Our Healthcare-Focused Contract Lifecycle Platform


Our enterprise-level contract management software helps your organization manage the complete contract life cycle; including company management, counterparty management, relationships, document management, and vendor management.
With RLDatix, you have a solution that oversees the entire contracting process (end-to-end), from the initial request through negotiation to post-signing obligations.
Our software and services are not only scalable, secure, and customizable to your exceptional requirements, but they are also integrated and flexible to allow for collaboration throughout your entire contracting process.
How Contract Management Can Help You
Save time, control costs, and increase efficiencies in contract management, searches and analysis.
Integrate, centralize, and customize your contracting processes – including data capture, workflow, and contract generation – to meet your organizations specific needs.
Create and manage contract document templates to provide a standardized and flexible set of documents – from simple to highly complex.
Manage key language using a state-of-the-art Provision Library, allowing for easy analysis and identification of approved and custom language use across the enterprise.
Use our artificial intelligence (AI) and analytics tools for a smarter contract repository to assess exposures and reduce risk.
Features and Benefits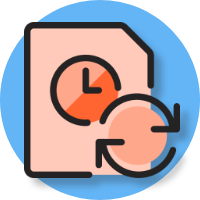 Save Time and Reduce Costs
Automate routine tasks so staff can focus on non-standard language, high risk contracts (e.g. compliance & governance audits), key dates, obligations, and opportunities.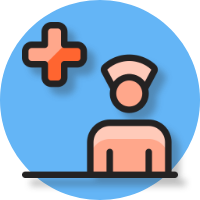 Optimize Physician Onboarding
Our deep understanding of the nuances of physician and payer agreements coupled with your expertise in healthcare leads the way for a safer, better care experience. Upgrade your onboarding from compensation analysis to contract term negotiation, with fewer steps, real-time collaboration, and process efficiencies.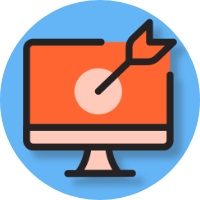 Targeted Legal Engagement
Give your legal team the tools and language needed to facilitate targeted engagement with high risk, high priority and custom language; your legal team is an expensive asset, and focusing them on only those contracts that require their input saves money and time.
Unified Contracting and Credentialing
Increase efficiency and accuracy with timely access to critical data throughout each step of the onboarding and recredentialing / contract renewal processes. Eliminate handoff errors and inefficiencies and improve physician relationships by streamlining these administrative activities.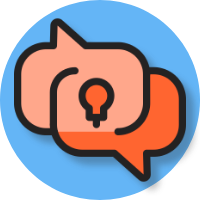 Customize Language and Conditions
Automate your contracting procedures and customize the terms and conditions and nuance of your contracts by incorporating your specific business rule logic and language into our software. The software is adapted, rather than out-of-the-box, allowing you to manage consistency, as well as exceptions.
Segregated and Integrated
Manage complex contracting processes across any number of operations and entities to gain efficiencies from integration. Effectively interface with your other enterprise systems—e.g., ERP, CRM, office software suites—via API toolkit.
Discover how you can use RLDatix to transform your organization
If you'd like to learn more about how we can support your organization, our solution experts would be happy to chat with you