Comprehensive Patient Safety Solutions
Mitigate risk and improve patient safety with DatixCloudIQ
Case Study
DatixCloudIQ (DCIQ) enables healthcare organisations to understand adverse events and implement strategies to enhance the delivery of care.
Use DCIQ to help your organisation capture and evaluate patient and health worker safety data.
Compare key event data and insights to create a better understanding of safety data to implement improvements and learning at all levels.
Achieve high reliability and safer care by understanding not only "what" is happening, but also "how" and "why" errors occur. 
How DCIQ toolkits help
CAPTURE
Gather the event data you need to improve the safety and quality of care.

EVALUATE
Initiate the learning process by uncovering and understanding factors leading to an adverse event, pinpointing the root cause, identifying risks and highlighting areas for improvement.
STRATEGY
Deliver effective results with a proactive strategy to manage safety and improve quality.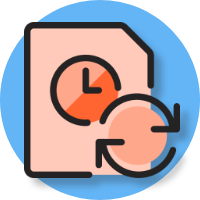 IMPLEMENT
Create an organisational memory by implementing quality improvement strategies built into your policies and procedures.

ASSESS
Ensure continual learning and improvement by assessing the effectiveness of internal policies and regulatory compliance.
Discover how you can use RLDatix to transform your organisation