Meet the team
Put names to faces of some of the team that are working to deliver you the best possible version of DCIQ
Get in touch
Our commitment to you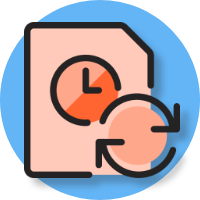 We will be responsive to your needs
We are investing in a strong and structured plan to deliver improvements to DCIQ. We have organised our team to deliver improvements while being responsive to your needs and ongoing feedback.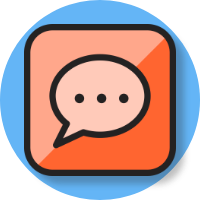 We will keep you informed
Whether it's to update you on a new functionality, a bug fix, a great way to leverage the software or simply to keep you updated on our programme, we'll keep you informed every step of the way.
We will listen & partner with you
We promise to listen carefully and build strong partnerships where you understand us as well as we understand you, so we can work together to deliver the best system.
Barbara Staruk - Chief Product Officer
As the Senior Responsible Officer for the programme, I am responsible for ensuring its success as a whole. One of my key roles is to work closely with the Product Management and Research & Development workstreams to refine processes and practices as required to stabilise the platform. I also provide guidance on key priorities as required, work to mitigate any blockers and support resolutions.
I have a deep product management background and am passionate about the health sector and the impact we can bring. I have extensive experience in healthcare and education information technology and since joining the company in 2021, I have focused on increased predictability in execution and delivery for our customers, something that will support the success of this programme.
Alan Ince - Director, Global Professional Services & Strategic Programmes
As the Director of the programme, I'm leading the multi-skilled teams that are committed to ensuring we provide the best possible version of DCIQ to you. My role is to ensure that we achieve the actions and outcomes we set out and provide you with the best possible experience. This programme is providing us the opportunity to create lasting relationships with you as trusted partners, ensure we take your feedback on board and set us all up for success in the future.
Being responsible for the Strategic Programmes and Global Services across the company, I have a track record of delivering largescale high impact programmes, most recently leading the implementation of our solutions to enable the London Nightingale to become operational within nine days.
Claire Aldred - Managing Director, UK & Europe
Our customers have always played a massive part in our ability to improve. Without your feedback, we would not be able to do what we do so well. This new programme of improvement brings our customers together with our wonderfully dedicated team, with a shared desire to make DCIQ better for the whole RLDatix community. As the Customer and Account Management lead on the programme, my role is to ensure we are hearing your voice and that we have clear pathways of communication between you and the programme team at every level.
Over the last 12 years, I've had the opportunity to build strong and long-lasting relationships with our customers, striving to make sure each customer journey a positive one. The best bit about bringing new customers on board, is introducing them to our brilliant and welcoming customer community. It is a privilege to work with such passionate people who are so generous with their time and experience, something we will be sure to integrate into the programme.